All About Our Flooring Department


Conway Furniture is home to Conway Custom Floors - our well stocked flooring showroom displays numerous options for carpeting, hardwood flooring, ceramic and stone tile, vinyl roll, luxury vinyl plank, and laminate flooring options. Conway's experienced salespeople can help you make the best flooring selections for your project, measure your area, and provide top-notch insured installation service too!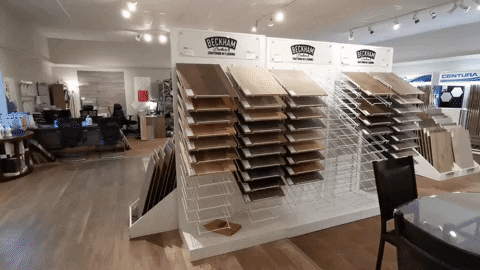 Conway has options from many Canadian, North American and International flooring brands.
Below is an outline of the many types of flooring we carry, and the suppliers we deal with.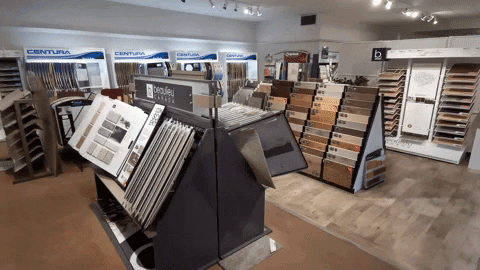 Carpet.
Warm, comfortable, and able to install on any surface - carpet is still a great option for your home! Whether nylon, or polyester, the fibres are engineered to wear and avoid staining by design. Carpet is a great way to refresh your room on a budget - and carpet is often a-lot more comfortable than tile! We source our carpets from Beaulieu / Coronet,
Shaw
, and
Anderson Tuftex
.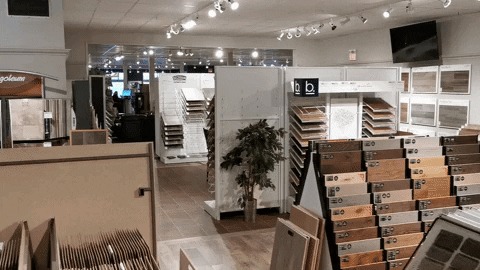 Ceramic Tile. Conway has a fantastic selection of ceramic, stone, porcelain and glass tile from our Canadian suppliers; Beckham Brothers, Centura, and Ceratec. Whether you are tiling your kitchen, bathroom, or are looking to floor your entire new-build project, Conway has the team that can make your vision a reality.



Or maybe you are looking for Dura-Ceramic from Congoleum? DuraCeramic floors are strikingly realistic and extremely practical with all the benefits of modern technology and innovation. DuraCeramic comes in two size formats, Origins in 16" x 16" and Dimensions in 12" x 24". Congoleum also makes the Cleo brand of floor coverings - which are among the most durable options we have!


Conway has a great selection of
Hardwood floors
to choose from - from suppliers like
Preverco
,
Beaulieu
,
Shaw
, and
Beckham Brothers
. There are many options of traditional ¾" solid wood floors like the "old days" with modern finishes that are very resistant to normal wear. Engineered hardwood boards (with a top layer of hardwood set on with layers of plywood) are much more stable to changes in temperature and moisture and can be used on concrete floors and 'below-grade'.
The most recent and very well received category of flooring is Luxury Vinyl. LVP (plank) and LVT (tile) are available in strips with very realistic wood images, or in tiles with stone and ceramic images. Luxury Vinyl is very resistant to moisture and can be installed below grade. Some products can be installed without adhesive and removed and reinstalled. Conway has Luxury Vinyl options from most of our suppliers including Beckham Brothers, Shaw, Congoleum, Karndean, and Coronet.

Laminate floors
can be a less expensive alternative to hardwood while providing a great look and feel. Many of the flooring suppliers that Conway deals with make their own brands of Laminate, from
Beaulieu
to
Beckham Brothers
and others! Good quality laminate floors are essentially a counter top (laminate) in click together panels for your floor. Moisture is a concern for laminates and a vapour barrier should be used below grade installations. Laminate flooring does require a thin pad to be layered under the installation, to reduce sound and help "float" the floor. Be careful of very cheap laminates that may only be a paper image on questionable core.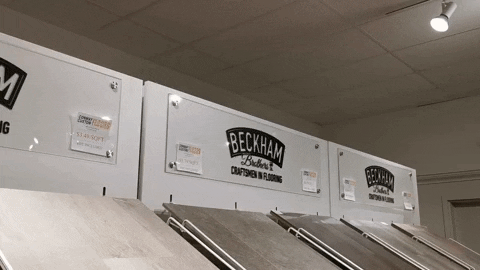 Sheet vinyl does require a good sub-floor for installation but the trade-off is that it looks and feels very good at a great value as compared to other hard surface flooring options. The surfaces of the products are incredibly strong and resistant to regular wear. Check out products from our suppliers like Congoleum.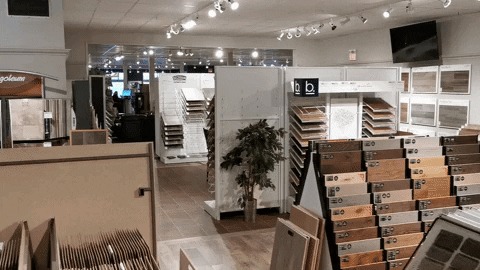 Are you ready to start planning your project? Call us today and make an appointment! Arrive with photos of your space, your colour scheme, and any other information you might need - and join us in our design centre. We can take the photo of your space and help you make an informed decision to get your project off the ground running!

CLICK HERE TO VIEW SOME PROJECTS COMPLETED BY OUR SKILLED FLOORING INSTALLERS